Ref:
Date:
Artist
Photographer
Ref:
Date:
Artist
Photographer
Sean Campbell Solo Show Belfast Waterfront Hall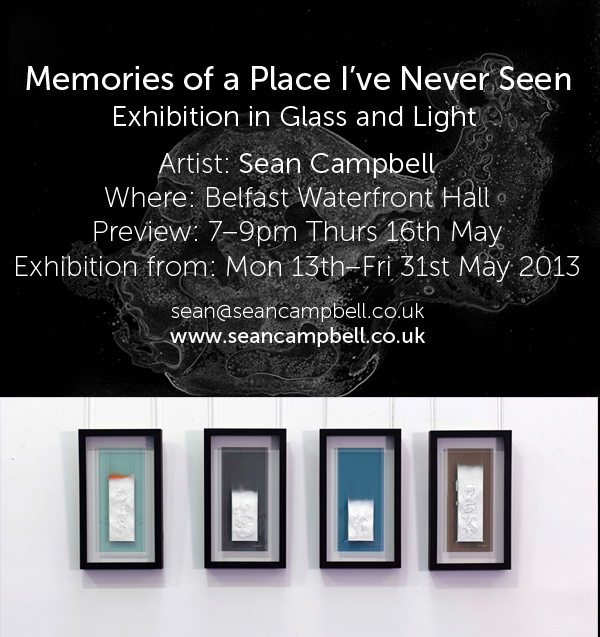 14/05/13
Sean Campbell
Memories of a Place I've Never Seen
Belfast Waterfront Hall
2 Lanyon Place, Belfast, N. Ireland
Preview: 7–9pm Thurs 16th May
Show continues
Monday 13th - Friday 31st May 2013
The waterfront Hall is delighted to launch an exhibition in glass and light by international artist Sean Campbell. Inspired by years of travel Campbell has conjured up a body of work to ignite the imagination and inspire the creative story teller hidden in us all.
20% of All Sales Donated to Marie Curie Cancer Care, Northern Ireland.